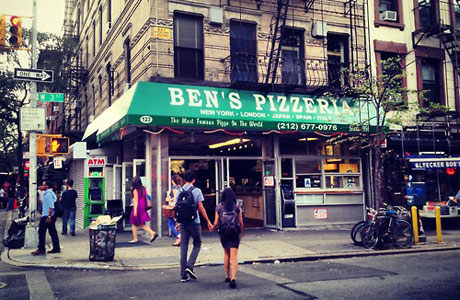 "Learn to master mindfulness and you will find your authentic self."
Victoire Guyot, Manager at Principal

"

CAREO is an exceptional professional and personal coaching advisory. Andrew's advice was precious and helped me achieve my greater goals! I strongly recommend everyone to work with him!

"
COLLEGE ADMISSIONS:
CHOOSING THE RIGHT SCHOOL
There are a million reasons why you should attend college. However, it is silly to do so unless you understand the value of why you should attend.
Knowing your why is different from knowing what you want to study. It is also distinct from knowing which career path is best suited to your temperament. What matters most to you and Why should be your starting point even before you select a short list of schools to which you want to apply to.
College Admissions represents a rite of passage into the realm of adulthood.
Applying to college or university can be daunting. There are many things to deal with. Handling your stress is perhaps the most important. This is why we advocate mindfulness. Implementing this practice will enable you to juggle the SAT, Common App, interviews and even your last year in High School.  Let us guide you on the path to fulfillment.
At CAREO, we've helped countless students make the great leap forward with a series of hands-on action steps to guide you to a better future:
Step 1
: Learn to find your
Why
and then select the best schools suited to your temperament and career goals
Step 2
: Get the necessary personalized attention to let you channel your
Why
into a compelling storyline, making your profile stand out
Step 3
: Prepare for the TOEFL and SAT with a professional coach
Step 4
: Train to interview effectively
Here's what you get when you partner with us: the solidarity and professional tools and resources to compete effectively so that you find fulfillment which is your birthright and not a privilege.